carpet cleaning york-tile cleaning york-driveway cleaning york-patio cleaning york
Professional Carpet cleaning York and Tile cleaning in York and surrounding area
Welcome to Johnsons Floor Care
My name is Paul Johnson the proud owner/operator of Johnsons Floor Care based in Acomb, York. I offer a variety of internal and external cleaning services in York and surrounding area. Specialising in carpet cleaning, upholstery cleaning, driveway cleaning, patio cleaning, tile cleaning, stone floor cleaning and restoration. I can revive your tired looking carpets,upholstery, driveways and patios as well as your natural stone and tiled floors. My company philosophy is to treat people like you would want to be treated yourself. I try to meet my customers expectations at all times. I want you to be happy with the results so I can continue to work with you in the future.

I use one of the most advanced carpet cleaning systems on the market. A petrol powered machine which is mounted inside my van so there is no noisy machinery entering your property. Not all York carpet cleaning companies have invested in this state of the art equipment. Because they are so expensive to purchase. But I've decided to give my customers the best clean and the best drying times. These types of machines are usually used commercially to clean restaurants, cinemas, pubs and hotels, so when you call me to clean your carpets you'll experience a more superior clean and much faster cleaning process. This type of machine brings the best carpet cleaning experience money can buy and allows me to give a deeper, more thorough clean, more efficiently than most York carpet cleaning companies.
Call Paul today for a free quote on York:
​01904 269068 or 07974 959432
​Between 8am and 9pm, 7 days a week
or email:
Areas covered: York, Selby, Pocklington, Wetherby, Boston spa, Tadcaster, Sherburn in Elmet, Harrogate, Knaresborough, Malton, Thirsk, Easingwold and surrounding areas
Carpet cleaning and Upholstery cleaning
To achieve my exceptional cleaning standards, I don't just use any old cleaning methods. It is my philosophy that if you want the highest quality cleaning service, you need to use the most up to date techniques and tools to obtain these. Not only do I employ the latest techniques but I also use eco-friendly, non-toxic cleaning solutions are also my standard choice.
I offer my customers a more thorough and deeper clean due to my immensely powerful truck mounted carpet cleaning machine. Which are renowned for their power and speed of operation. They simply can't be matched by small electric portable carpet cleaning machines, used by many carpet cleaners in York. Furthermore truck mounted carpet cleaning machines offer unrivaled suction power, water pressure and heat. My specialised cleaning process is designed to allow me to clean deeper into the carpet pile. Therefore It gets the job done to the highest possible standard. Also leaving most carpets dry in about 5 hours.
To begin with I pre-spray the carpet with my carefully selected chemicals. Depending on type of carpet and soiling levels then mechanically agitate with my Counter Rotating Brush. Rubbing the pre-spray deep into the carpet pile. Which starts to break down the dirt. Then this is where the power of the truck mounted carpet cleaning system comes into play. Because I have more suction it means I can use more water to rinse with. So you get a deeper more thorough clean. So you can enjoy a clean looking and fresh feeling carpet with my carpet cleaning service.
Tile cleaning, Stone floor cleaning and Restoration
Sooner or later just like carpets and upholstery, stone floors will need regular care and professional cleaning, so they can retain their good looks. Your tile and stone floors will accumulate layers of soil and grime over time that regular mopping just can't clean. I cover all aspects of work from stripping and removing old sealers and dressings, deep cleaning, polishing and sealing of Marble, Granite, Limestone Travertine, Sandstone, Slate, Terracotta, Quarry tiles and Amtico/Karndean.
My Specialist tile cleaning solutions have been developed to clean and remove all types of soiling. Removing ground in dirt, grease and chemical residues which have been left by years of foot traffic and maintenance cleaning. I us a variety of cutting edge tile cleaning machines from rotary machines, hot water extraction or oscillating technology. These machines allow me to clean all varieties of vinyl, tile and natural stone flooring.
With tile cleaning and stone floor cleaning I like to come out and do an onsite quote. I do this so I can discuss what type of finish you want. I can also do a free no obligation test patch. This not only gives you an idea on how the floor will look when I've finished. But will also give me a chance to test a few products to determine which will get the best result.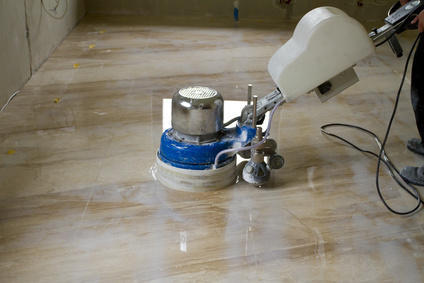 Driveway cleaning and Patio cleaning
I also offer a driveway cleaning and patio cleaning service for domestic and commercial customers in York and surrounding area. Driveways, patios and any paved areas are susceptible to unsightly weeds, moss, lichen and slippery algae growth. I have invested in the most advanced pressure washing equipment. Using a powerful petrol powered pressure washer, flat surface cleaner and various other professional tools available on the market as well as high quality cleaning products giving a first class driveway cleaning and patio cleaning service in York and surrounding area.
Your driveway is one of the first things visitors to your home notice. It does not take long for algae, moss & weeds to spoil the appearance of your block paved driveway. Due to the UK climate weathering can soon ruin the appearance of your investment, even making it slippy and dangerous. My professional pressure washing equipment can blast away even the heaviest dirt, grime, moss and algae to reveal the beauty beneath bringing your patio and driveway back to life.
Commercial cleaning
Your carpets, upholstery and tiled floors is a major investment and when you're welcoming clients and customers to your work place/business, I know you want their first impressions of you to be great ones. So it's a shame to let the dirt and debris that can build up and stop your carpets looking as beautiful as the day you bought them. Commercial carpet cleaning for Pubs, Restaurants and Offices etc all have one thing in common. No one takes their shoes off which results in heavily soiled floors.
Commercial grade carpet is slightly different from domestic carpeting as it is usually coarser and harder wearing and can hide a lot of hidden dirt. When considering how much it costs to replace your carpets, upholstery and tiled floors. You'll see that regular professional cleaning makes sound economic sense to care for it on a regular basis avoiding a costly and disruptive replacements. Regular and cost effective cleaning and maintenance programmes can be scheduled at quiet times in order not to disrupt daily business.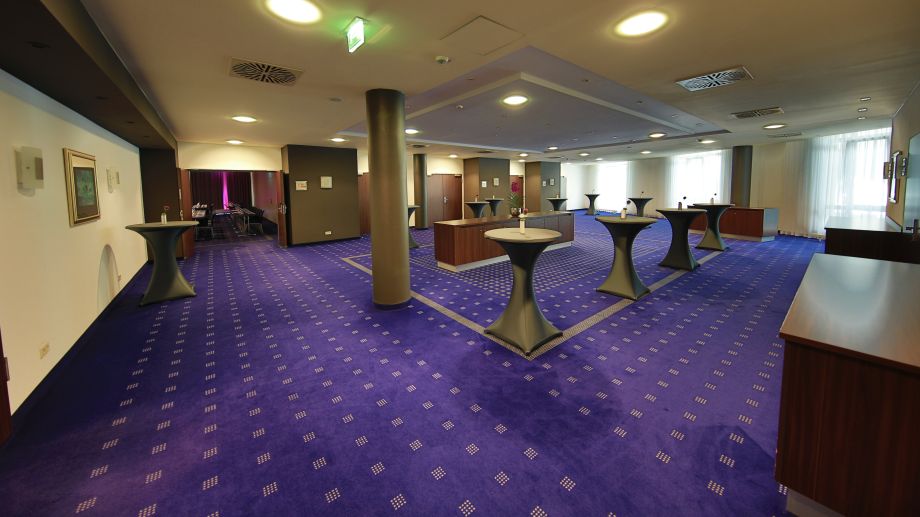 Professional Carpet cleaning York, Tile cleaning York, Patio and Driveway cleaning in York